–
"When I first heard of Lisa's work honestly, I wasn't sure what I was getting myself into, but I knew I was interested. And once I tried the Chios Energy Healing, it was exactly the self-care that I needed. Lisa does a miraculous job of explaining her work and makes you feel very comfortable and it's a judgement free zone. Not only did Lisa help me overcome sleeping anxiety, but she helped and is still helping me find my inner peace, love and happiness in myself. Knowing that I've never told Lisa about my past but she saw it and felt it through my energy was so mind blowing for me but I knew she had a gift. 100% will do this again because during the session I felt physically, emotionally, and spiritually uplifted. As if I saw light at the end of the tunnel. And I haven't had that feeling in a really long time. Thankful for Lisa and her work!
-Camille  T. from Oregon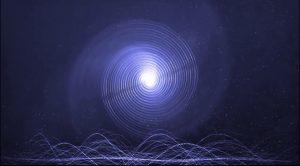 "Lisa is exceptional. She is present, thorough and helpful! She is an excellent listener, which is exactly what I needed! Just getting me to organize my thoughts was a tremendous help. I'm so glad I worked with her. I certainly got more done and felt better about it with her involvement! She's very positive and genuinely cares about her clients. I highly recommend working with her!"
-Nicole U. from Virginia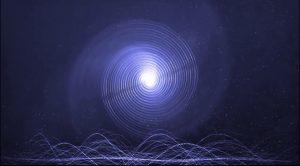 "Lisa is an amazing coach! She helped me implement tools that will help me function in the workplace a lot easier. Her meditation techniques has allowed me to cope with stressful situations much better. She has such a positive energy and outlook on life. I look forward to meeting again with her soon!"
-ShaRhonda G. from Georgia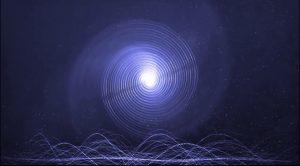 "Talking to Lisa was very helpful. She was present, transmitting a very positive energy, being empathetic yet challenging. I was able to come up with questions and answers that guided me through an important decision. I am looking forward to my next session"
-Yaneth G. from California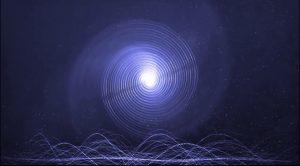 "Lisa has an upbeat manner and is very positive. She gave me great insight to look at my life holistically and then focus on the areas that I really wanted to improve. I found that the sessions helped me identify the blockage I had and assist me in finding some great steps in moving forward. The sessions provided a lot of positive reinforcement. Lisa is a great coach to work with and has many talents to offer her clients"
-Monica R. from Missouri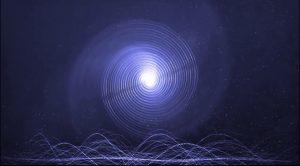 "During my life coach session with Lisa I felt like I could say anything with no judgement! I had a lot of trouble trying to conquer my goal before I had talked to her and she made me see my own goal by asking multiple questions about what I was trying to achieve. By the end of the session I was able to reach my goal by listening to all of the responses I had given her."
– Sylvia H. from Oregon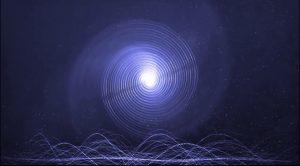 "Healing energy was amazing, I have never been so relaxed in my life. I actually saw black shadows while going through it and when she pushed the negative energy out of my body I saw a clean canvas passing by multiple times. There's no better feeling than knowing you have a positive body and mind! If you have any negative energy or heart breaks going on I highly suggest doing a healing energy session!"
– Sylvia H. from Oregon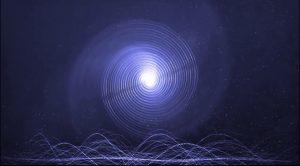 "Lisa is an amazing Life Coach full of energy, healing, and a joyful supportive presence. Her style is very effective and it allowed me to become aware of different roads I can take to achieve my professional and life goals, and to discover attributes and skills that were hidden in me that I should have unleashed in the past. As all great Coaches she focuses on the present and future of her clients, and has a genuine care and interest in the people that she helps. I am glad I was able to work with her and I wouldn't hesitate to recommend her to anyone."
-Eduardo B. from Washington D.C.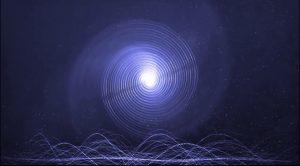 "I had the opportunity to receive an energy Chios session from Lisa and she really helped me move some blockages and see a few things more clearly. She is such a gentle intuitive soul and such a pleasure to work with."
–Bianca N. from East Coast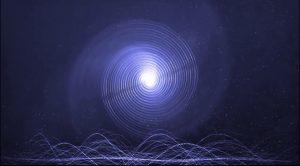 "Lisa has performed distance healing services with me multiple times.  It has been an amazing experience for me each time… it helps calm my anxiety, refocus my energy and be more balanced each time. I will continue to use her because she is so in tune with what I need!"
-John K. from Colorado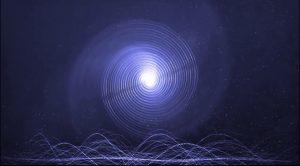 "I had a healing session from Lisa and it made me feel very relaxed and definitely refreshed after the Healing. I seen colours and felt warmth as Lisa was doing the distance Healing. Lisa is a gifted healer and won't hesitate in telling others about her abilities."
-Jonathan S. from the U.K.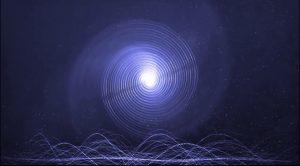 "I highly recommend Oneness Coach. Lisa is an extremely intuitive and far-reaching healer; a true professional."
–Michael K. from California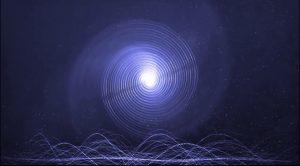 "Working with Lisa is life affirming. She is a skilled and intuitive healer whose compassion and love allow for safety of connection with and healing of deep wounds. Lisa's generosity and sincerity encouraged my own personal growth and reconnection to myself. I have worked with her both in person and distance sessions. I experienced profound insight, connection, respite and clarity."
–Yulia B. from Oregon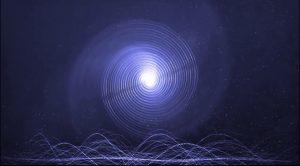 Danny Rongo aka 'That Oneness Guy'
Author, Podcaster, Singer-songwriter
Lisa and I became acquainted when we started following each other on social media some months ago. I admired her work so much that I had her as a featured guest on my podcast where she enlightened my listeners and myself to her passion and insight for holistic healing through Chios Energy, Life Coaching and more.
About a month ago, I was diagnosed with throat cancer that literally dropped me to my knees. The three medical specialists I visited during my biopsy and cat scan phase concluded that my treatment was that of radiation, chemotherapy, and most likely a feeding tube. This plan was not and is not an option for me. I've spent my entire adult life not only nurturing my spirituality and holistic way of life, but I've followed the guidance of a homeopathic practitioner for twenty years whose insight and passion has kept me very healthy and vibrant. I am 60 years old and in probably the best shape of my life.
So, as my wife and I started to get beyond the fear and initial shock, I decided to put my 'Spiritual Team' in place. The first call that I made was to Lisa. I remember vividly how she described her Chios Energy Healing sessions and knew that I had to experience that, now more than ever. I told Lisa about my diagnosis, and about the steps I've taken since, which included my homeopathic practitioner, and we set up a date and time for my Chios session.
On a few texts throughout the day, Lisa told me how I should prepare myself. I laid down on my bed and placed three crystal quartz strategically as Lisa described. I also had oil infused aromatherapy filling the room with a calm blue light (the throat chakra color). Our session began at 9pm. I laid down about a quarter to 9 to start a brief breathing meditation before Lisa would start. I didn't have any further context of time, but I knew that Lisa had started.
What I first experienced was the feeling of a 'blanket' being draped over my entire body. I was not under the blankets on my bed, so this was incredibly comforting. What intrigued me, was what the fabric of this blanket felt like. The only way I was able to describe it was that it had the texture of cotton candy, as odd as that sounds. Needless to say, I knew that I was covered in an energy of love. Then, in what felt like five or so minutes, I began to feel a buzz. An energy that was centered in my hands and began to work its way up towards my head. By the time the energy reached my throat it immediately intensified. I then in the most beautiful of ways, felt a hand around my throat in a non-invasive and loving manner. I totally relaxed into this as I knew that it was the loving energy that Lisa had channeled right to the area I needed most. My throat. This energy maintained its presence in my neck and throat, and then as it intensified again, I felt the energy in my teeth! As calm and meditated as I was, this blew my mind. "I felt the energy in my teeth!" After what seemed like another five minutes or so, I felt everything subside. My wife entered the room and said that it was 9:30.
I laid there for another few minutes until Lisa called me to see how I was and what I may have felt. When I told her about the initial 'cotton-candy blanket', she knew that I had received her energy. She informed me and my wife that she covered me with a loving 'pink' blanket! (I guess that's where I got the cotton candy from!). She also confirmed that she focused specifically on my throat and mouth area, and yes, even my teeth. We spoke for about a half hour, and even as I am typing this testimonial, now on October 7, 2021 I am still blown away. I never experienced anything like this in my life. I already feel a calming healing that I know my Chios Energy Healing session initiated. I feel stronger, healthier and more positive than I did before this angelic experience. I am blessed to know Lisa and to have her as an integral part of my support team on this new journey of mine.
I am eternally grateful Lisa, and I thank you so very much
In Oneness,
Danny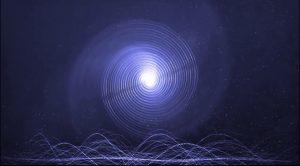 My chios experience
Meeting Lisa I knew she was from the divine! The multidimensional experiences were all encompassing and transformational do not do it justice! I have had many spiritual experiences prior, but nothing was so powerful than what I experienced during this session, or I have ever encountered. I was getting nonstop downloads for the entire session. After the completed session I feel always tapped in, tuned in, turned on. Every cell in my being was vibrating love ever since my encounter with the divine. My soul has been made at peace and calm now. I'm loved and protected. Alignment of my entire essence is my current being. Soul fragments brought back thru the ether to my soul. Systemic synergy that took place was flawless perfection incarnate!!!
– Alexander S. of Oregon