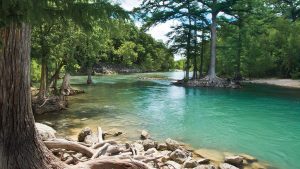 Chios Energy Healing
.
Like changing the course of a river at its source or treating a disease in a tree at its root level, energy healing treatments offer the possibility of deep, fundamental healing, growth and positive change to body, emotions, mind and spirit. Chios Energy Healing can provide an enhanced quality of life, facilitate your spiritual growth and provide healing you will not find elsewhere. The Chios techniques are collectively perhaps the single greatest fundamental breakthrough in energy healing since the introduction of Reiki approximately 100 years ago. Chios energy healing is a biofield therapy that is an energy-based approach to health and healing. These non-invasive techniques employ the hands to clear, energize, and balance the human and environmental energy fields, thus affecting physical, mental, emotional and spiritual health.
.
Energy healing (aura and chakra healing) is one of the most profound and fundamental alternative therapies in the field of holistic health and alternative medicines. Energy healing employs spiritual healing methods which expand the awareness of the energy healer and uses energy, color and light healing techniques to catalyze healing in the patient's energy field (aura and chakra system)—helping the patient break free from afflictions and limitations of body, mind and spirit. It may provide enhanced quality of life for the patient and facilitate spiritual growth. Energy healing is often a powerful spiritual path for the practitioner as well.
.
Chios® is the product of spiritual guidance plus twenty years of research, development and refinement. The spiritual contact that was the genesis of Chios® provided carefully verified, accurate healing information from an authentic spiritual source (as opposed to one human being's possibly flawed or distorted sense of inner "guidance," knowledge borne only from the personal experience and interpretation of one person, or even "knowledge" merely the product of imagination—as with nearly all the other "modalities" that have sprung up since). The Chios® techniques were then perfected through rigorous evaluation, testing and careful refinement, over a period of twenty years. You may wish to read the full story of the development of Chios®, which is included in the Chios® book version 2.
.
The word "Chios" (pronounced Cheeˊ ohss) is from the language of the ancient civilization of Bactria. The closest English translation to this word is "life force," although there is a fuller, richer meaning: Chios is the life-welling in all living things, as they strive upwards towards growth and towards the light and enlightenment. This meaning includes the growth of a plant upwards towards the sunlight, for example, or the struggle of a human being in the spiritual growth process, growing upward towards enlightenment. Steve Barrett (the creator of Chios®) had a past life in this civilization, during which he studied and used many of the healing techniques Chios® now includes (the full story is included in the Chios® book). The word "Chios" was chosen, for its beauty and relevance, as the name of this healing art.
Energy Healing (aura and chakra healing) in the field of holistic health is one of the most profound and fundamental alternative therapies.
Do you desire enhanced quality of life at all levels of your being-body, emotions, mind and spirit?
Do you feel an inner drive for spiritual growth, but want to pursue it in a way that is genuinely pure and powerful?
If your answer to any of these questions is "yes", consider receiving energy healing treatments.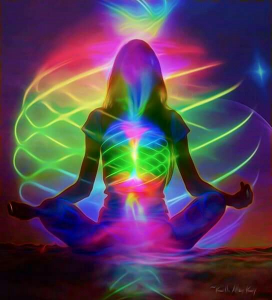 .
Aura and Chakra Cleansing
A session will cleanse your aura and chakras of unwanted negative energy. A lot of people who are energy sensitive can feel that over time they need to be cleansed from external influences and often this can cause many unwanted feelings.
In general, this session is a spiritual detox and is subjective, but many that have had this session from me feel energized and renewed.
Aura and Chakra Cleansing

Sealing Leaks and Tears in the Aura

Aura Clearing 

Unblocking Chakras

Chakra Charging 

Correction of Energy Flow

Grounding

Spine Clearing

Distance Healing
.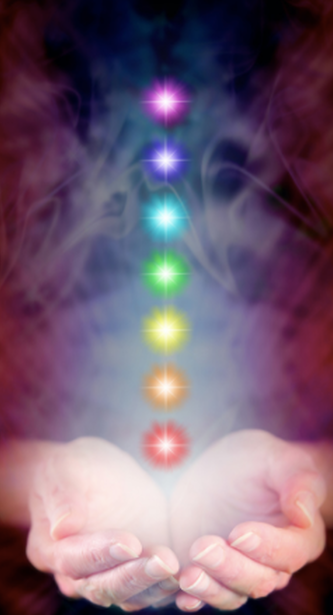 Distance Healing 
I do distant healing which I have done all over the United States and all over the world. There is no place that distance healing cannot be received. All of my distant healing sessions have been profound by the receiver as I have had all positive feedback.
If you have any questions, please feel free to contact me by way of email or phone call. There is no need for you to know what services you require in this area. I will determine intuitively how to best be of help to you and discuss this with you. The sessions may include a number of healing services, whatever I am guided to do for/with each individual I am working with. At the beginning of the session, I will clear your aura making you a clean slate to receive the incredible healing.
Often as soon as you do your first healing session you will notice immediate effects and also continues to work over time. Depending on your individual needs and individual response to the healing that will determine your true needs over time.
Certified Chios Energy Healing Practitioner 2018 and Certified Chios Master Teacher 2019 with the Chios and Chios Master of Healing Consciousness
Institute and my lineage is as follows;  Steven Barret, Shelly Mayer, Lakhvinder Kaur Pannu, Dori S. McLean, Eva Marquez, Jonathan Sarson, Lisa Cruise
.

Life Coaching
.
Life Coaching is a process and requires the full commitment of the client. I will help you to identify blocks, challenges, and opportunities. Let's unlock your fullest potential by knowing your truest version of yourself. Create self-awareness and help you know your value, strengths and weaknesses to manage and navigate successfully through this life. I am here to help you arrive at an objective assessment of your resources and future goals. Here to aid you to refocus your thinking and establish your own momentum for change. One of the most common misconceptions surrounding life coaching is that coaches are either therapists or business advisers. In fact, they are neither. The most useful analogy when thinking about a life coach is that of a personal trainer – as they are there to help you realize your goals.